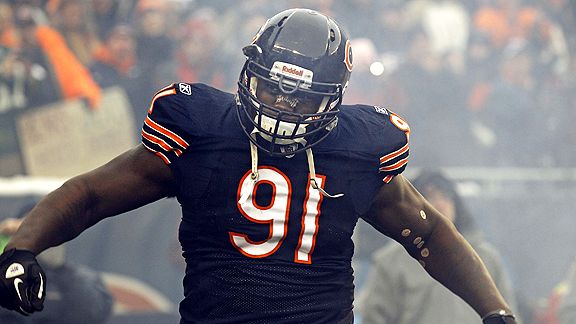 I google imaged underachieving and this came up
"Now, for the easiest part of my job... the cuts"- Coach Homer Simpson
After Tommy's first year in the league, it looked as if the Bears had hit a home run with their first round pick. However, his tenure here has been downhill ever since. Injuries played a big part in his failure, but it was much more than that. The rep on him around the league was block him early and he would stop trying.
And despite Lovie Smith protecting his players, even the lazy ones like Harris, it was quite obvious to media and fans alike that Harris never had the hunger to be great. He never showed the type of passion it takes to be a great defensive player in this league.
Sure he showed flashes of greatness, and because of that he will play in this league for many more years to come. But he won't be missed around here. His over paid, under achieving ass should have been let go last offseason. So it gives me great pleasure to utter these words: Tommy Harris......... GET THE FUCK OUT.