Friday, April 29, 2011
I think most everyone learned out of necessity how to hide your boner growing up. I always went with the trusty tuck up under my belt. But there are many methods as shown by this German children's instructional video. I am not sure if there was a time I did not know how to hide it, but in case you are in that stage and are resigning to just letting it bounce around like a diving board, heed the advice of this video. Its in German but thanks to very graphic and xray illustrations of adolecent boys you should have no trouble picking up the tricks of the trade.
-Les Anderson
Thursday, April 28, 2011
That is Britney Spears boyfriend/manager. The pics are about 2 years apart
He eliminated carbs from his diet," a friend of Jason tells JustJared.com. "He's been using a workout device that he calls his 'miracle product'
I think we all know what a miracle product means. Jesus, that isnt even trying to hide it. Thats like you talking to someone and using your fingers to make quotation marks except not even changing the word in question. My wife is out of town so why dont you come over and we can "fuck"...if you know what I mean.
Brit has told
Ryan Seacrest
, "[Jason and I] love to work out. We do stuff together like that. We take walks."
Well Britney, I love to eat at nice restaurants. My friends and I always hit the newest spots. Just the other day I had a glass of water.
-Les Anderson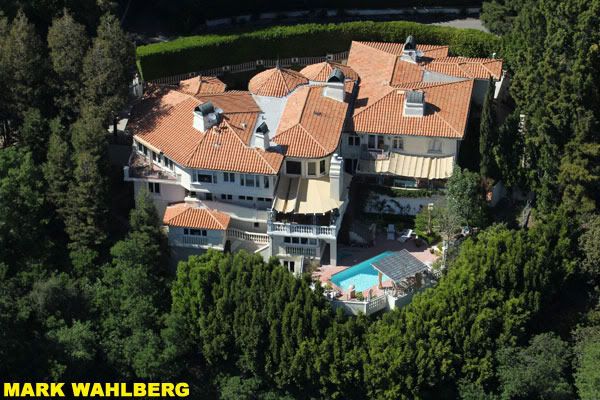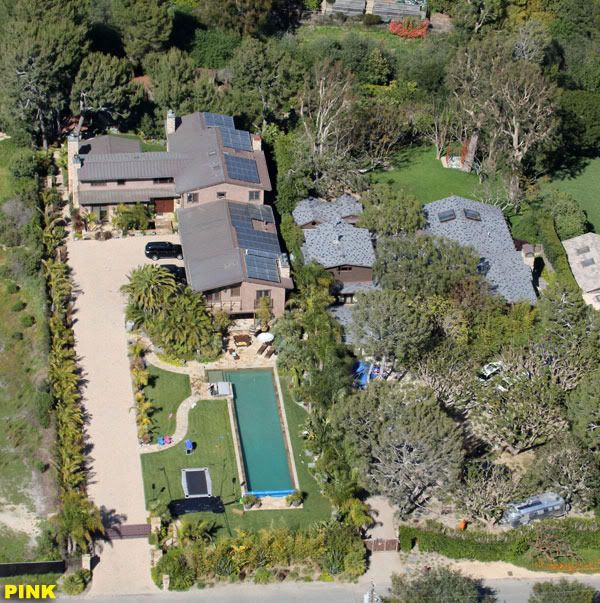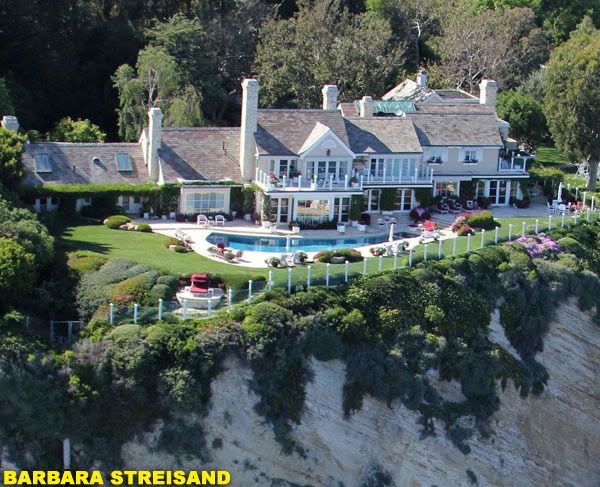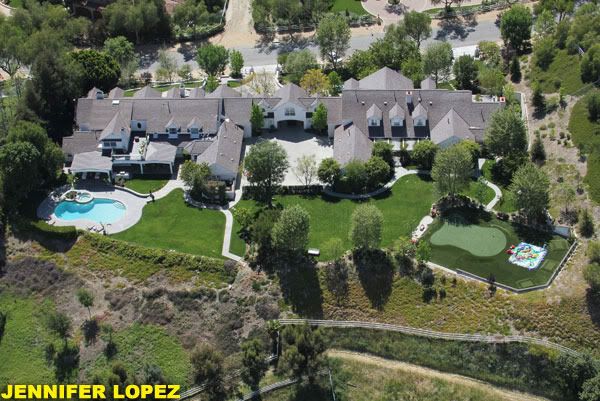 I know their rich, you know their rich. Still feels like a gut shot when you see it though
'
RANCHI, India -- An engineering student was in police custody Thursday after allegedly slicing his girlfriend's head off with a ceremonial dagger in front of her classmates at an Indian university.
Authorities said Khushbu's head was sliced off in the attack. Kumar later told police that he loved his girlfriend and wanted to kill her and himself because her parents would not let them marry.
Ahhh to be young and love.
A former high school band teacher in
North Carolina
was arrested on sex charges after a young woman wrote in an essay in her college newspaper that he got her pregnant — and took her to get an
abortion
— when she was his student.

The essay, "I had an affair with my high school teacher," used some fake names but identified the Winston-Salem school, and the principal there tipped off authorities. It was originally written for a composition class at North Carolina Central University and appeared in the campus paper this month as part of an annual special section
The piece, which describes a relationship that started when the student was 17 and her teacher 24, begins with a chilling description of the abortion.

"The sound of the vacuum still rings in my ears almost three years later,"
Fuck, TMI much
but this is the worst part for the dude
The age of consent in North Carolina is 16, but Jones was charged under a law that specifically makes it a crime for a teacher to have sex with a student at the same school.
Seriously 16? that's kind of awesome. note to self: look into moving to North Carolina
An
attorney
who specializes in drunken-driving offenses is suing a Florida strip club, claiming it got him so drunk he spent almost $19,000 on his credit card, Courthousenews.com reports.
Nothing is worse than waking up on Sunday and logging into your online banking to survey the damage and see that you have spent more than the artificially high number you estimated just so the real damage was lower than your fake estimate. I hope this guys wins. Not on principal, but just as a small victory for drunk over spenders everywhere
- Les Anderson

No teeth and I don't have to reciprocate. So when can I get this app on my Iphone?

Hit that shit homey. That was as close to a marijuana OD as you're going to find.
With the NFL Draft coming up tonight through this weekend, its time to get back into a football mindset and discuss the positions of need for our Bears.
I- Offensive Line-
It doesn't take a genius to realize the Bears need a lot of help on the offensive line. We need at least 2 new tackles and guard in this draft. It also wouldn't hurt to draft an eventual replacement for Olin Kreutz. This past season, it was obvious that he won't ever be the Pro Bowl caliber player he once was. Our current starting tackles are ranked in the bottom 10 of starting tackles last year, based on penalties and sacks allowed. Our one good offensive lineman is Chris Williams, who plays a solid left guard, but is paid to like a left tackle.
It would be wise of the Bears to draft offensive line with 3 of their first 6 picks, here's who I think may be available when they are on the clock:
1-Anthony Costonzo, BC- This kid may not be there when the Bears pick at 29. But if he is, I think its a no brainer. I would also love Mike Pouncey, the guard from Florida, to be there, but I think Costonzo is more realistic.
2-DeMarcus Love, Arkansas- Should be available after round 3. He has the size, but work ethic has been questioned
3- Jason Pinkston, Pitt- This kid can play eithe rtackle position but probably projects as a right tackle in the pros. He would be a nice pick for the Bears in round 4.
II- Defensive Line-
With Tommy Harris gone, the Bears must find a young athletic defensive tackle that fits Lovie's scheme. The DT pool is deeper this year than years past so they may be able to wait until the 3rd or 4th round to fill this void. The two starting DTs going into camp will be......., but I wouldn't say its a lock for either one of them to be starting come the regular season. Here's the DTs that maybe available:
1) Marvin Austin, UNC- This would be a steal, as Austin is a first round talent. He was involved in that agent scandal last season, and didn't get to play at all last season. But his stock is on the rise after impressing at the East-West Shrine Game
2) Adrian Clayborn, Iowa - This kid should have come out last year and probably would have been a top 15 pick. But his senior season was a big dissappointment, so he could slip to the Bears in the 1st round.
3)Muhammed Wilkerson, Temple- This kid has explosive speed for his size and will definitely be there when we pick. The Bears often draft players from small schools who are athletic freaks of nature. This kid fits that mold.
III- Defensive Backs-
Charles Tillman is getting old, and Zach Bowman is merely a nickle player in this league. I would have put the Secondary as the number 2 need for this team, but in the cover 2 system, the defensive lineman are more crucial to success than the cornerbacks. I think DJ Moore is a great talent, who seemed to always be around the ball last season, but we definitely need more speed and size in our defensive backfield. Here are a couple of guys that fit that bill:
1-Aaron Williams, - this is the top corner back in the draft after Patrick Patterson from LSU and Prince Amukamara from Nebraska, so if they want him, they may need to take him in the first round. I don't see this happening though, as the Bears prefer to take no name CBs later in the draft.
2-Johnny Patrick, Louisville- This kid has been rising up mock draft boards, but he should still be available in the 3rd round. He has the size and speed, but didn't have a chance to go against much NFL talent while in college.
3-Da'Norris Searcy Safety, UNC- This guy will definitely be there in rounds 5 or 6. He has a great name and bunch of talent.
IV- Wide Recievers-
Every year we talk about the Bears needing a young WR that can step in and play right away. In my lifetime, the best WR to ever play for the Bears have been: Jeff Graham, Willie Gault, Curtis Conway, and Tom Waddle, in no particular order. So obviously the brilliant minds at Halas Hall don't agree, that a play making WR is neccessary to winning games. So instead of beating our heads against the wall, let's look at which WR will be available in the late rounds of the draft:
1-Stephen Burton, Texas A&M- Huge upside. But will be there late in the draft.
2- Ricardo Lockett, Ft Valley St- This guy is as athletic as any WR in the draft and he goes to a small school. Seems like a perfect fit for the Bears
3-Ryan Whalen, Stanford- Has good hands, but lacks speed.
Mel Kiper ain't got shit on me
An overview of the government's case, filed with the plea offer in court documents, includes a fuller description of the alleged incident at The W Hotel in Washington in mid-February. The eight-page document says that Haynesworth was attending a birthday party the night of Feb. 12-13 and was ready to pay the bill of more than $800 when his waitress was called over with her hands full of dishes.
Insisting he wanted to pay immediately and before she could drop off the dishes, Haynesworth tapped the woman on her arm and shoulder with his card, according to the court papers. The waitress "looked up and down at herself, as if wondering where (Haynesworth) expected her to put (the card)," when he slid the card down the center of her bra and began touching her breast, the documents allege. He said something to the effect of "Can I do that?," the documents state.
One witness who saw the exchange believed that the waitress had agreed to let Haynesworth place the card in her bra, but reported that her tone turned stern and she asked him to remove his hand after he touched her, according to the documents. The card was ultimately declined, and another waitress took it back to Haynesworth, prosecutors say in the document.
After the waitress told other employees what had happened, a security person at the hotel approached Haynesworth and asked him whether he remembered having any contact with the woman.
"I didn't touch her," Haynesworth responded, according to the document, adding that he doesn't "even like black girls."
Haynesworth makes 16 million a year, and he can't afford an $800 dollar dinner tab? Thats more embarrasing than the sexual attack charge. And since when is asking "Can I do this?" and not getting a "no", not considered consent. Seems like entrapment to me.
But I love when black athletes say they don't like/fuck black women. It seems to cause a bigger shit storm with blacks than any other race. Tiger and Seal caught some grieve for the same thing.
Black women just get all worked up when they hear about a black man sleeping with white women . At least thats how the situation is portrayed on television and in movies. Also, the white woman that black guys love typically look like this:
Disclaimer: when you type in frat guys into google images be careful
A University of Pennsylvania fraternity was cleared Monday of alleged camel abuse stemming from an April 15 Spring Fling party. But although the camel's owner also absolved the frat of any wrongdoing, the beast will not be returning to Zeta Psi.
One of several animals hired for the frat's annual Spring Fling petting zoo, Kahn the camel was photographed lying on the ground as several young women stood by with plastic cups in hand.
George Leslie, a postdoctoral fellow at Penn's School of Medicine, snapped the picture and distributed it to numerous media outlets. Leslie, 42, described the party, held near 34th and Walnut Streets, as "a terrible scene."
"There was loud music and drunk college students everywhere," Leslie told an Inquirer reporter.
It was the fifth time in as many years that Kahn had appeared at Zeta Psi, said its owner, Charis Matey, who runs the Peaceable Kingdom Petting Zoo in Bucks County.
"It was a fun day. The students were wonderful. Nothing happened," said Matey. "Then some moron took a picture of the camel laying down eating hay with some girls standing beside him
A couple observations. George Leslie should be put to death (
like this
), what is with some people and their mission against fun. Why not just mind your fucking business, and go back to jerking off while crying.
And Kahn the Camel sounds like a total stud
"Kahn the camel was photographed lying on the ground as several young women stood by with plastic cups in hand"
-Les Anderson
Its an interesting time to blow up on an ump, who has yet to really establish the strike zone for the night. Todd Tinchenor was working the plate, and I have a feeling Guillen was just picking on the young ump to show his team they need to play with more fire.
It has been a long road trip for the Sox, but they have won 2 of 3 from the Yankees heading into today's game. The pitching has been better lately. Now they just need Dunn and Rios to start driving in runs.
I get that Adam Lamber is ultra gay, and that is his whole angle. But this is just too much and not even in a too gay way. He looks like a futuristic, gay vampire, Ahh shit, I think I just created a new movie/tv show. When some one does steal this idea I just hope they have the respect to use the tag line "Max Trinity, he will suck more than just your blood"
-Les Anderson
The Heat held off the Sixers to wrap the series up. This Miami vs Boston round 2 should be awesome. I expect some fights, multiple technicals, and a bunch of superstars all acting like babies. For a good chunk of time 7 out of 10 players on the court are going to be all stars. I like Miami more but I think Boston is the best match up for the Bulls by a mile. Boston does kind of have
mind control
of Miami, so even though Miami is playing better Im hoping they shrink on the big stage here, event though I hate Boston (the city, they people, and the sports).
San Antonio refusing to die like an old man staring at the wall at a nursing home won in OT. But who really cares.
OKC got past the
Westbrook/Durant
drama for game and closed out the series. Id like to see that drama come back and fester. I like both Durant and Westbrook, but they both are not D.Rose so them being awesome takes away from Rose coverage. Also this team could be good for a long time, but I do not see Westbrook sticking around to see that happen, especially with all the attention Rose gets.
Lets hope Atlanta wins tonight, the Magic scare the shit out of me. Besides Dwight, if they get hot from 3pt range that is all she wrote. Also Id like to see the Hornets win, even though I have no beef with The Lakers, Kobe with as many rings as MJ would bother the fuck out of me.
-Les Anderson

Pretty sure this guy was Asian......otherwise why would God hate him so much?
Wednesday, April 27, 2011
Its kinda gay to rant on twitter in multiple posts in a holier than thou tone. That being said, Sarah is hot as fuck and Paris Hilton should be dipped in rubbing alcohol. Now that being said, that line about being a mom seems arrogant to me. Granted parents of children may be more paranoid in tune with pratfalls that may endanger there child, but to think that people that don't weild kids do not care if someones gets hit by a car is just retarded. It makes me think of the car signs that say "baby on board." Cause before I saw that sign on your car I was going to crash right the fuck into you but, lucky for us, you had a yellow sing on your car that said "baby on board."
I don't even know what i'm talking about today, Im hungover as shit. Here are some pics
Victory this guy, her husband. Sick pose though, you can't knock that
-Les Anderson