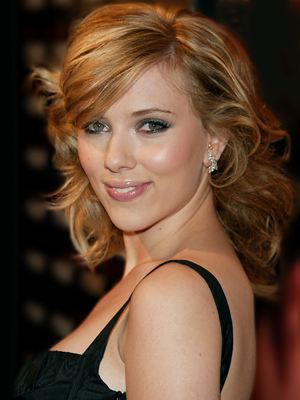 "It's a laziness," says Johansson, 27, her black ankle boot propped up on one of the Ritz-Carlton Central Park's gilded coffee tables. "People can't actually say the whole name? It's just bizarre." She tries shorthand sobriquets on other stars. How come Daniel Day-Lewis isn't subjected to "like, 'DaDay'? So Cate Blanchett is not, like, 'CaBla'? Why is that? Why do I have to get stuck" with a mangled moniker? - USA today
Oh Scarlett how does thou wake up everyday. But seriously maybe stop doing interviews with Billy Bush and Menenous and making movies like G.I Joe. That or don't worry about a nick name that some how probably helps your brand and makes you over all more recognizable.
But if you want you can be a wiry old psycho who changes who he is 24/7 for years at a time for his movies, or an old pale English actress that does nothing but period pieces and I'm sure you wont get any fun nick names. But if you are going to remain a 20 something Hollywood big budget movie star that dates other 20 something big time Hollywood stars you are going to get nick names. Im just surprised you have been able to avoid "Overrated" this long.
-Les Anderson