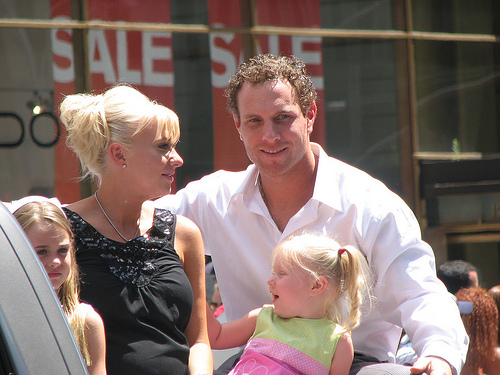 Just when I didnt think I had a favorite baseball player Josh Hamilton comes through in the clutch like Dutch
I am one of those you mentioned in your story.....here you go:
The activity started around 10:30pm during rock-star karaoke. Sequence of events:
1) Mr. Hamilton is standing in the stairwell that connects the front section to back section of Sherlock's.
2) Mr. Hamilton has a drink in hand and begins jamming in the stairwell to the karaoke music.
3) Mr. Hamilton is then approached by a very average looking woman.
4) They start slapping each others butts and making our near the stairwell area. At this point the Sherlock's manager is trying to block people from using their camera phones.
5) Mr. Hamilton and the woman make their way into the rear restroom area across from the pool table area near the patio.
6) Loud sexually oriented noise is emanating from within the men's restroom. Sherlock's manager is blocking the entrance to the restroom.
7) After about 5 minutes the woman exits the men's restroom. She seems to have a big smile on her face and her jaw is kind of dropped open. She returns to her table in the dining area.
8) Mr. Hamilton then exits the men's restroom and the Sherlock's manager apparently encourages him to leave.
9) Mr. Hamilton exits Sherlock's using the rear exit through the patio area, jumps over the small fence and gets in a pretty beat up 4 door Ford sedan and drives off.
I mean lots of people complain this and that about America. "Obama hasnt changed shit, we are right where were, he is black". "Fucking hillbillies, they hate minorities, they are idiots they dont believe in evolution".
My problem with today's America is why is famous, rich, American, athlete cant pop a few back and then bang a slut in the bathroom without being vilified in the media. Maybe its all the blogs and camera phones ruining things. But I am doing it to celebrating his glory. Like if your buddy has a huge dong and you accidentally talk about in front of chicks like its all a big joke. You are actually exponentially making him way more popular. Thats why you should always follow it up with herpes rumors. Hey if ones true so is the other right?
-Les Anderson